Senate inquiry into foot and mouth disease begins – Central Queensland Today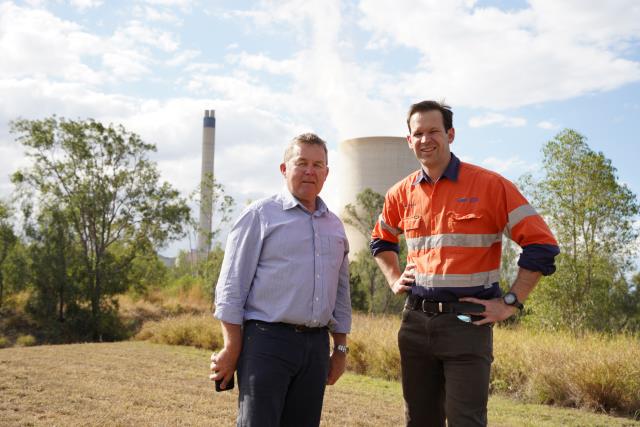 An inquiry into Australia's biosecurity measures, in particular foot-and-mouth disease (FMD) and varroa, held its first public hearing on Wednesday.
The cattle industry in central Queensland is encouraged to make submissions to the inquiry, which will be overseen by a committee chaired by Senator Matt Canavan.
The committee heard from the Department of Agriculture, Fisheries and Forestry, the Home Office, the Department of Foreign Affairs and Trade and CSIRO in Canberra on the first day.
Senator Canavan, Flynn MP Colin Boyce and Capricornia MP Michelle Landry encouraged the local beef industry to speak out.
"As Beef Capital, Rockhampton and surrounding areas have a key interest in ensuring our biosecurity measures are rock solid," Senator Canavan said.
"We call on anyone who may be affected by a possible biosecurity breach to make representations to the investigation to help ensure that our nation's processes are best positioned to stop the risk."
He said foot-and-mouth disease had impacted confidence in livestock markets as prices fell over the past month.
"Australian government agricultural experts, ABARES, estimate that an outbreak of foot-and-mouth disease could cost Australia $80 billion, of which $50 billion falls on the cattle industry," Senator Canavan said.
Ms Landry said an outbreak of foot-and-mouth disease would cost the Central and Western Queensland region $1.1 billion, or 5.2%.
About a third of Australia's cattle population is in central Queensland, Mr Boyce said.
"Many Flynn farmers have contacted me worried about what an outbreak of foot and mouth disease would mean for their farm and more importantly for Australia as we know it," he said.
"I encourage these farmers to provide a survey submission."
Submissions close Aug. 26, and the inquiry is expected to report to the Senate by Oct. 10.
The investigation comes just as the state government announced it would recruit a specialist team of trained biosecurity officers to bolster the state's frontline defenses against devastating outbreaks of foot-and-mouth disease and skin diseases. nodular.
Premier Annastacia Palaszczuk said there would be 15 new biosecurity staff and an ongoing annual investment of nearly $2.5 million to bolster Queensland's existing capacity to deal with growing biosecurity risks.
"At least $7 million will go towards recruiting and training a dedicated team of 10 new biosecurity officers," she said.
"They will be skilled in disease protection strategies and specialized emergency response."