Ward issues statement on Senate Bill 106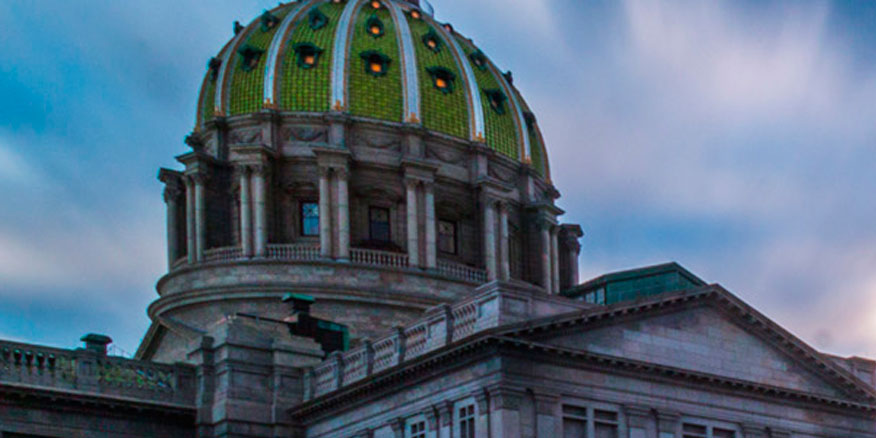 HOLLIDAYSBURG — Senator Judy Ward (R-30) today issued the following statement regarding Senate Bill 106 to ensure the media, public and elected officials understand the legislation and to help prevent misinformation statements of the constitutional amendment:
"Senate Bill 106 includes several constitutional amendments, two of which relate to voter identification requirements and taxpayer funding of abortions.
Under the legislation, voter identification would require a voter to provide a valid government-issued ID when voting in person or proof of a valid ID with their ballot. vote. ID is already required when you vote in person for the first time at a polling station. This would only extend this requirement each time the voter votes.
ID is needed to do countless things, from boarding a plane to opening a bank account. Something as important as our elections should have the same level of security. The integrity of our elections depends on it.
Another amendment to the legislation concerns taxpayer financing of abortions. Federal courts have long held that the federal constitution does not require taxpayer funding of abortion. The Pennsylvania Supreme Court ruled in 1985 that the state Constitution also did not require such taxpayer funding.
Senate Bill 106 is a constitutional amendment that reiterates the status quo that the Pennsylvania Constitution does not provide the right to abortion or taxpayer funding of abortion. If approved, it will prevent taxpayers' money from funding elective layoffs and preserve the authority of elected officials — not the judiciary — to enact future abortion laws.
Unsurprisingly, this issue has drawn consternation from abortion rights activists who are wielding impassioned and misleading rhetoric to convince the masses that my bill will lead to widespread bans. Nothing could be further from the truth.
Currently, Medicaid covers both non-elective abortions and voluntary abortions involving cases of rape or incest, but still withholds funding from all other elective instances. If the constitutional amendment is approved by the voters, this will not change. The abortion control law will also remain the law. The language does not prohibit abortions, but rather ensures that abortion policy in Pennsylvania emanates from elected representatives of the people.
CONTACT: Nathan Akers 717-787-2421