Senate investigation into car dealerships prompts overhaul of franchising rules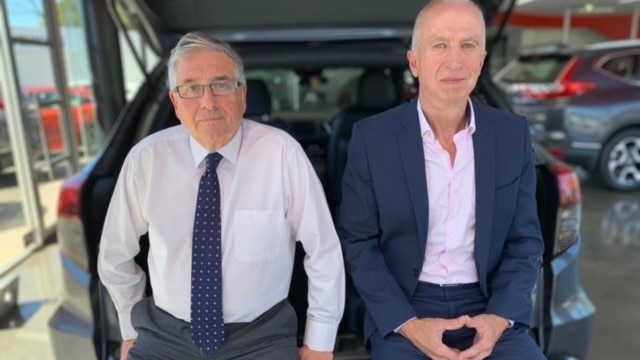 A Senate inquiry found that there is an inherent power imbalance between car dealers and manufacturers in Australia.
Key points:
Feds plan to increase fines for franchising code violations to $10 million
A Senate committee criticized the government's reforms in the sector
Auto dealers fear missing out on new legal protections
For the owners of Astoria Motors, this discovery is not new.
The Melbourne Honda dealership was once one of the company's most successful dealerships in Australia.
Dealership founder Henry Klein began importing the Japanese-built car in 1963.
"He was a pioneer of the brand," said his son Ron Klein.
The car dealership had always sold Hondas under a franchise model that had long been used by car dealerships in Australia.
The model involves franchisees buying vehicles from the main company and then reselling them in the Australian market at a price set by the dealer. This basically allows the dealer to define the cut they make.
As of 2019, Astoria was selling 120 Hondas a month and was one of the biggest parts sellers for the auto brand in the country.
Then COVID-19 hit, causing new car sales to plummet.
Last year, Mr. Klein and his business partner Mark Avis received an unexpected phone call from Tokyo. Honda terminated his contract.
"I was in shock," Mr. Klein said.
"As business partners for so long, I thought how could they treat me like this?"
Automakers move toward controversial agency model
Honda's decision to terminate came as the Japanese company transitions to an agency model selling its cars globally.
In the agency model, automakers like Honda own the inventory and set selling prices and pay a commission to a dealer who effectively becomes an independent sales agent.
Honda isn't the only automaker to do so. The model is gaining popularity.
Automakers say the new business model is increasing their revenue and reducing expenses for car dealerships.
Critics say the new business approach only benefits automakers.
Astoria did not have the opportunity to become an agent.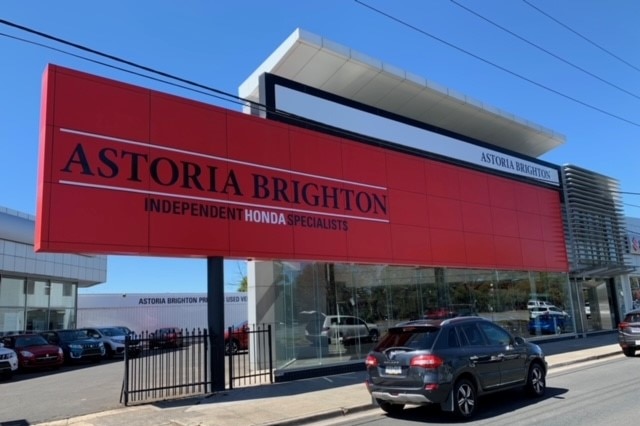 In a statement, Honda said it does not favor certain dealerships over others when deciding who it will work with under the agency model.
He said he couldn't comment on specific dealers.
"Honda Australia is introducing a more customer-centric approach to the car buying and ownership experience to make it more reliable, simple and enjoyable," a spokeswoman said.
ABC News understands the company is cutting ties with 11 of its 14 Melbourne dealerships, as well as similar numbers in Sydney, as it moves toward this agency model.
Mr Avis said the decision had decimated Astoria's business, costing it millions.
"It's David and Goliath, absolutely, because we have no protection, it's not about a power imbalance, it's an abuse of power," he said.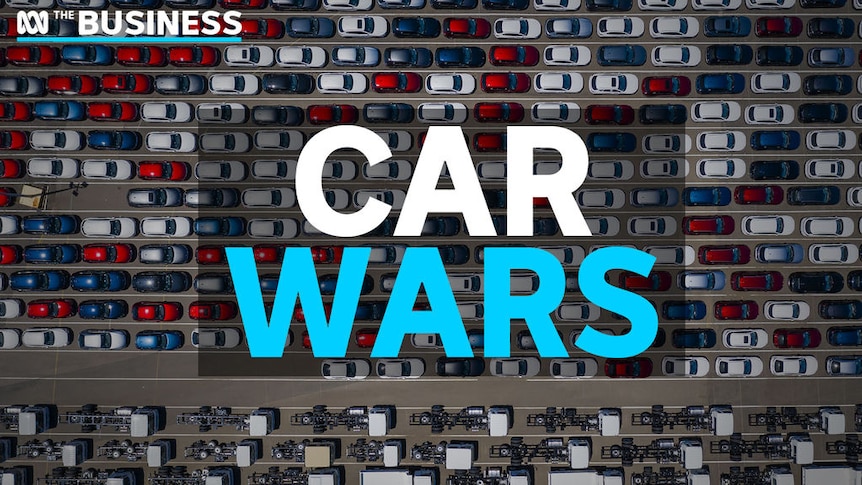 Senate investigation reveals imbalance between dealers and makers
In early 2020, a Senate inquiry was set up to investigate the relationship between car dealers and manufacturers in Australia.
The investigation was launched following General Motors' decision to scrap the 164-year-old Holden car brand which has left many car dealerships facing financial ruin.
The report was released on Thursday and found an inherent power imbalance between auto dealers and foreign manufacturersunfair contract terms and inadequate dispute resolution that force small businesses into costly legal battles.
The inquest heard allegations that Holden breached the franchising code of conduct in its dealings with franchisees.
General Motors has been contacted for comment.
The auto franchising probe comes just two years after another Senate inquiry report called for a review of franchising laws that examined the conduct of Jamaica Blue and the company behind Donut King and Gloria Jean's Coffees. .
Last week, the federal government forged ahead and announced three changes to franchising laws.
The changes increase fines for large companies that violate the franchising code to $10 million, making the code's voluntary principles mandatory and providing the same protections to the manufacturer's agents.
A federal government adviser confirmed that the fines would apply to all franchise agreements.
The multimillion-dollar fines are a jump from the $133,000 fines first proposed by the federal government in December.
The Australian Automotive Dealers Association welcomed the reforms.
However, the Senate committee is "disappointed" that the government "has not set a timetable for the implementation of these reforms" and wants them to be operational by July 1.
The Senate inquiry made seven recommendations, including introducing mandatory binding arbitration for disputes between auto dealers and automakers, appointing an officer to the Small Business and Family Business Ombudsman to deal dispute resolution and for the ACCC to move forward with its investigation as a matter of urgency. in the conduct of General Motors.
He also recommended an urgent review of the limits on suing companies for breaking the franchise code, suggesting that without such a review it would be difficult for big companies to pay fines of $10 million.
Labor Senator Deborah O'Neill, a member of the Senate committee, successfully passed a similar proposal in the Senate with the help of Crusader and Green MPs last month.
"The Federal Government has in fact failed to provide the necessary protections to ensure that Australian companies are not monstrous by foreign companies," Ms O'Neill said.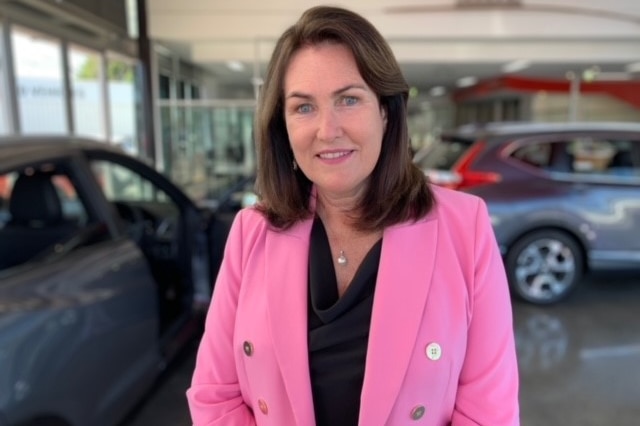 Former small business ombudsman Kate Carnell said mandatory arbitration is a key reform.
"Too often in the office of the small business ombudsman we've forced mediation, but the big guys just sit there with their arms crossed and say no, and there's nowhere to go but the court" , she said.
Ms Carnell said it was time the federal government got on board.
"All of this could be done in the next sitting period, it certainly took a few years," she said.
Reforms may not help 50-year-old dealership
For Astoria Motors, the new reforms could be a matter of too little, too late.
Both owners said they had no choice but to take their fight for fair and reasonable compensation to court.
He testified to the Senate inquiry that Honda used Astoria's database to send text messages and emails to 34,000 customers, asking them to transfer their business to the remaining dealerships.
In the Senate investigation, Honda admitted the database had some value, but said it did not constitute the compensation offer.
It was an offer, Mr Avis said, "grossly understates the actual loss we will suffer, not to mention the value of the goodwill we have established in our business".