Experts and officials cite Senate Bill 1 changes to lower early voter turnout ahead of Texas primaries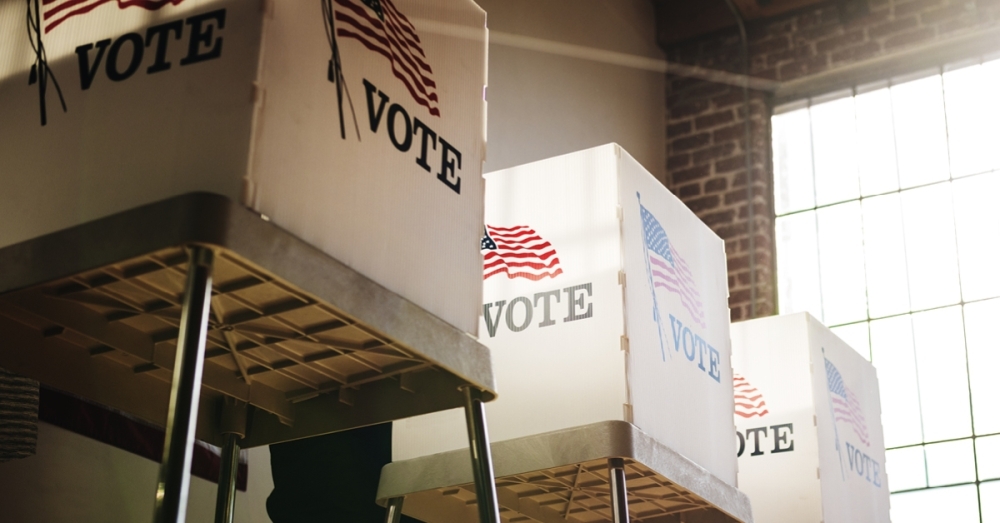 Early Voting and Mail-In Ballots Removed From 2018 Early Voting Period, Says Office of the Secretary of State (Courtesy Adobe Stock)
According to data from the Secretary of State's office, turnout for early voting and mail-in voting is expected to decline in the March 1 Texas primary.
According to Sam Taylor, a spokesman for the secretary of state's office, voter turnout in Texas is generally expected to be between 10% and 20% of the state's registered voter base.
In the 2018 Republican primary, 10.16% of registered voters participated in either early in-person voting or mail-in voting, according to historical data from the secretary of state's office. That number has dropped this year to 4.52% as of February 24, with one early voting day remaining from February 25. The 2018 Democratic primary saw 7.01% of registered voters, declining to 2.75% as of February 24.
Brandon Rottinghaus, a professor of political science at the University of Houston and director of the school's election lab, called the decline "significant" and said it was a midterm trend dating back to 2010. Rottinghaus attributed the decline to election law changes enacted by State Senate Bill 1, signed into law September 7.
"When you change the voting process, you tend to lower turnout," Rottinghaus said.
SB 1 increased early voting hours from 6 a.m. to 10 p.m. and banned 24-hour voting. The bill also added requirements for mail-in voting and prevented counties from proactively sending mail-in ballots to residents. Governor Greg Abbott has made election integrity an emergency item for the first and second sessions of the 87th Texas Legislature in 2021.
"Senate Bill 1 guarantees confidence in our electoral system and, more importantly, makes it easier to vote and harder to cheat," Abbott said in a Sept. 7 press release after signing the legislation.
Increase in mail-in ballot rejections
Mail-in ballot applications for the March 1 primary closed on February 18. Some large counties in Texas, including Harris and Travis counties, have reported absentee ballot rejection rates of 40% or more.
The Secretary of State's office recorded a total of 17,744 Democratic ballots cast in 2018 in Harris County as of the close of early voting. As of Feb. 24, the county had registered 10,947 mail-in ballots. Anticipated Republican voter turnout in the mail-in ballot also fell, from 20,075 in 2018 to 7,746 in 2022.
Rottinghaus said he believed restrictions on election officials' ability to tell voters about the candidacy process as well as requirements for certain identifications on the ballot form were the root causes of the drop in turnout.
"Some people get the new ballot and think it's too complicated, then don't fill it out and vote," Rottinghaus said.
Harris County Judge Lina Hidalgo previously criticized the mail-in ballot request at a Jan. 19 news conference, calling the provision "a solution in search of a problem."
Travis County officials expressed similar concerns, with the county clerk's office saying it had rejected about 50% of absentee ballot applications on Jan. 13.
Harris County Elections Administrator Isabel Longoria filed a lawsuit against the bill, arguing that its restrictions on election officials violated the First Amendment. County Attorney Christian Menefee, representing Longoria, obtained a temporary court order on February 11 staying the bill, but the Fifth Circuit Court overturned the stay on February 17.
"I am disappointed that the Fifth Circuit overturned the preliminary injunction that protected Administrator Longoria's First Amendment rights," Menefee said in a statement. "One thing that is clear from the high number of rejected mail-in ballot applications is that our election officials should be empowered to explain the process and encourage people to apply to vote by mail, if they are eligible."
Ballots by mail
Voters who received their mail-in ballot should include either their driver's license number, state ID number or the last four digits of their Social Security number on their carrier's envelope, said Taylor.
According to the Secretary of State's website, early poll workers must receive the marked ballot by 7 p.m. on March 1. Voting Texas platform includes full ballot submission instructions.